As part of our endeavor to increase production capacity inline with growing demand for Juhayna products, we acquired  El Masreya factory in 2005. With a total of 300 workers, including technicians, engineers, and administrators. the factory utilizes the most advanced technologies to produce Dairy products.
Juhayna, through its production at El Masreya, was the third globally ranked company to use the new TBA-Edge packaging technology, which guarantees the highest quality of milk products.
El Masreya Factory is certified BRCGS , FSSC 22000, ISO 14001 ,ISO
45001,ISO 50001 and HALAL
El Masreya Factory has been upgraded and modernized throughout the years.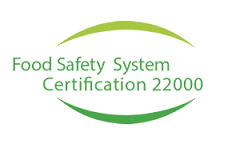 FSSC 22000
FSSC 22000 or Food Safety System Certificate which is considered the updated version of the ISO 22000:2018 system, which assures the appliance of international standards that combine the Food Safety Management System and the conditional and preliminary programs of safe food manufacture.